Upcoming Events
All events are dependent on weather & snow conditions.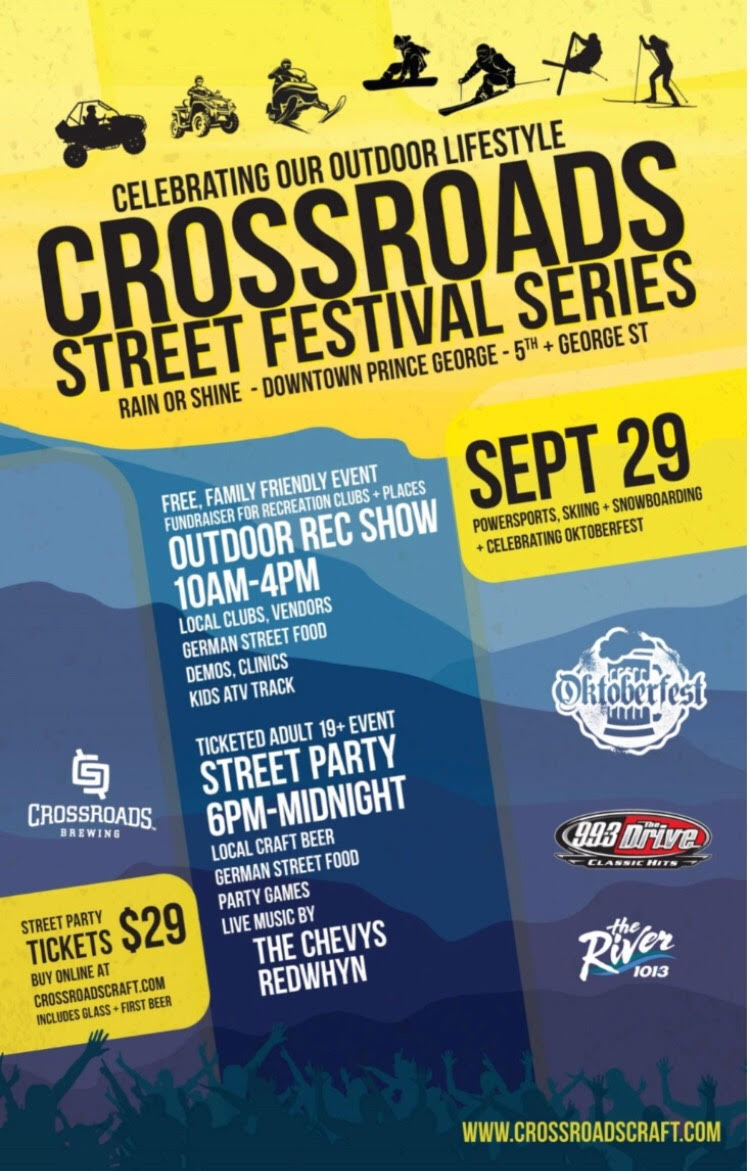 Crossroads Street Festival: September 29, 2018, 10AM-4PM, Rain or shine!
Come on out and enjoy a celebration of  Outdoor Lifestyles in Prince George!
PGSC General Meeting:  October 03, 2018 at 7PM at the PGSC Clubhouse (12000 Scott Road)
Inviting past, present and future members to come join us for an evening of fun! Find out what we have in store for the season! See you there!
October General Meeting
The Prince George Snowmobile Club would like to invite members, non-members and potential members to come to the Clubhouse (1200 Scott Road) on October 03, 2018 for our first General Meeting of the 2018/2019 Season
An overview from the April AGM can be found under the "News" Section.
Cariboo Closures 2017/2018
Snowmobile Closures
Under the Mountain Caribou Recovery Implementation Plan, scientists recommended over one million hectares across the mountain caribou range be closed to motorized winter recreation to facilitate recovery of caribou populations. Since 2009, government has closed areas to snowmobile use across the Mountain Caribou range in order to support population recovery. The maps below show the areas open to snowmobiling and areas closed under the Wildlife Act. These maps can be viewed and downloaded. Maps are georeferenced PDFs so they can be used in mobile applications to determine your location relative to boundaries, open riding areas and trails.
For more information: http://www.env.gov.bc.ca/fw/wildlife/snowmobile-closures/
Off-Road Registration
Off-road Vehicle Registration Now Mandatory
ORV registration with number plate display is mandatory on Crown land, including resource roads. An off-road vehicle is designed for off-highway use and does not meet safety standards for on-highway use. In the event that you want to operate your off-road vehicle on a highway, you will need to register, get a plate, a license and insurance. 
For more information: http://www.icbc.com/vehicle-registration/specialty-vehicles/Pages/Off-road-vehicles.aspx