Important Notice
Why Should You Become A Club Member?
By joining your local Snowmobile Club, you are choosing to support snowmobiling in BC and ensure that we have areas to ride for future generations.  So while many people join the club for a groomed trail there is more to snowmobile clubs than just that.  The volunteers in clubs negotiate with government to manage these areas and work hard to meet the ongoing requirements of these agreements.  There are many well-funded groups getting organized and advocating to have us removed from the backcountry.  We need to stay organized, have strong membership numbers, and support the volunteers that keep this all going so that the people that just want to ride can.
Your Club membership includes a membership in the BCSF which gives you the following benefits with our corporate partners:
25% off your insurance with Capri Insurance (likely pays for your membership)
Discount at Marks Workwear
Discount at all Sandman Hotels in BC
Additional Discount at Sandman and Sutton Place Hotel in Revelstoke, BC
Discount at the Mountain Hideaway in Jaffray, BC (Kootenay's) 
Discount at the Hubs Motel in Wells, BC
Exclusive discount on all sled-wraps from LimeNine
Up to $70.00 off an AST1 course with Trigger Point Avalanche Training
$70.00 off an AST1 course with Zacs Tracs Avalanche Skills Training
$20.00 off an AST1 course with Hangfire Avalanche Training
Free subscription to SnoRiders Magazine
Exclusive discount on all custom sled-wraps from Barrett Hepburn Design
We are constantly adding member benefits so please check back and be sure to support businesses that support your sport!
Movie Night : Thunderstruck 18 Premier
Family and friends come on down to the Northwoods Banquet Hall on Saturday November 2, 2019 and watch the newest installment of the Thunderstruck Snowmobile Films; Thunderstruck 18! Doors open @ 6:30pm, show starts @ 7:00pm. Cash bar and full menu available to order food. We will also have door prizes, raffle and 50/50! Adults $20, Children 3-12 $10, 2 and under are free. Don't miss our season kick off!
#joinasnowmobileclub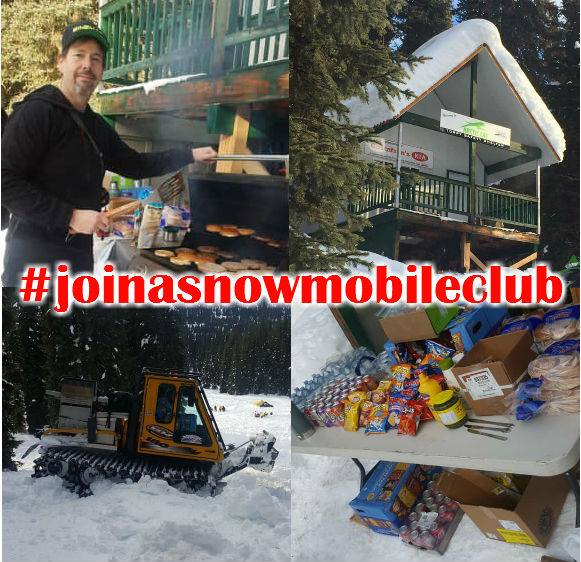 Did you know our club is run by volunteers who are also club members? They are snowmobilers who support organized riding in BC by purchasing a club membership every season. These club members did the annual maintenance on the groomer, cleared the trail and groomed it, they purchased all the food for events and cook for you, and they promote events so you would know what's going on!
 
Sounds like a lot of work, right? That's not all folks! It was club members who designated the trail as a Recreation Site, they got the funds raised to purchase that groomer, they coordinated the efforts to get that safety shelter built!

We're not asking you to volunteer countless hours (although could you imagine how much more we could accomplish with more than 10 people doing all the work?). We are just asking that you purchase a membership, to support your sport! To keep the dream alive for future generations.